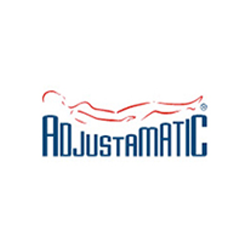 About the company
UK's leading manufacturer of adjustable beds and chairs. Buy any adjustable bed set (Bed Set refers to an Adjustamatic Adjustable Therapy Bed which includes a Niagara Therapy hand unit) and receive a Free Bedding set (Health Flow pillow(s), Luxury Microfiber Duvet, White Egyptian cotton duvet cover, 2 pillow cases and an Egyptian cotton sheet to match your bed).
Find Adjustamatic Beds on stand 163, grid reference 16.
Website: www.adjustablebeds.co.uk
Adjustamatic Beds offer
Receive a FREE BEDDING SET worth up to £235 with the purchase of any adjustable bed set.