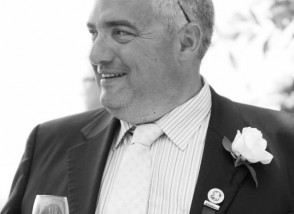 James Peter Forknall, Chairman
James is married to Michelle and has three children. His family have farmed in Chart Sutton since 1953 and James set up his own contracting business at the age of 18. He now farms about 1400 acres of combinable crops and Forage Maize for his father's dairy herd, as well as contract farming for others and runs the ever-growing Contract Business. He was educated at Sutton Valence School. James was Maidstone NFU branch Chairman for 2 years and is Chairman of the very successful Weald of Kent Ploughing Match for a second time after being President in 2016. He sits on the Hadlow College Agriculture Faculty Industry Board. James was appointed onto the Kent County Agricultural Society Board as a Director in 2013. Outside of farming, James is a rugby coach at Cranbrook Rugby Club and loves to ski and take "warm, sunny" holidays with his family.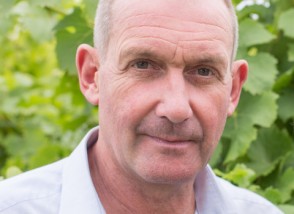 Julian Barnes, Vice-Chairman
Julian started his working life on a small family run apple farm in Biddenden. The early days of farm diversification saw a vineyard planted which is now the oldest established vineyard in Kent and continuously run in the UK. In the late 70's further product development led to the introduction of cider and apple juice marketed under the Biddenden brand. Julian runs Biddenden Vineyards alongside his wife Sally and third generation sons Tom and Will. They are past winners of the English wine of the Year competition and Camra Cider of year. He is a former Chairman of English Wine Producers, sits on the board of Produced in Kent, Chairman of Ashford and Tenterden tourism association, and voted Kent Food and Drink Hero 2016 by Kent Life. Julian has a keen interest in the showground having exhibited at the Kent County Show continually for 39 years. He believes it to be an important shop window for the county, connecting agriculture and the countryside with those that live around it.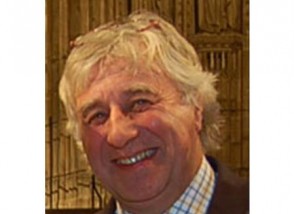 Hugh Summerfield, Finance Director
Though from a farming family, I turned to the City to train as a Chartered Accountant after gaining a degree in Monetary Economics. My period during Articles and subsequent years at Ernst & Young concentrated on the subject of auditing international and national companies, often publicly listed, provided a perfect platform to qualify as an auditor and the associated taxation experience together with exposure to Internal Control Systems, could not have been bettered or more appropriate to undertake a career in the profession. I now act as a Consultant to my own client portfolio and as a representative to other local Chartered Accountant practices in the County. A fellow of The Institute of Chartered Accountants in England & Wales, and as a registered member and a former senior partner in Finn Kelsey Chapman, as well as Wilkins Kennedy and now a consultant with a practicing certificate, the position of Finance Director dovetails well. I hold a number of Trusteeships including The Canterbury Festival, The National Fruit Show in addition to those on behalf of individuals and families. My hobbies include countryside pursuits and being a keen member of The National Trust.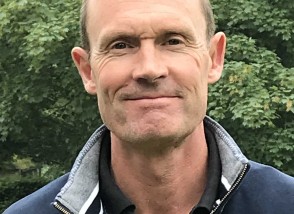 Andrew Barr, Director
Andrew farms at the geographical centre of Kent near Lenham. The 1200 acre farm is predominantly arable with some Romney sheep, plus a variety of diversification enterprises, and he has a keen interest in developing conservation agriculture techniques. He has a degree in Natural Sciences, a Post graduate certificate in Agrifood and is BASIS registered. He is passionate about farmer organisations, and the industry's interaction with society as a whole, and previous positions include being a member of the NFU National Crops Board, the AHDB's Cereal Exports Committee and the Rothamsted Research Association board plus roles with the BCPC, NIAB and NRoSO. Currently he is a director at Weald Granary grain storage co-operative and Southern Farmers buying group, is a Farmer Focus writer for the Farmers Weekly and on the farmer advisory committees for the Cereal Event and the AHDB Kent Monitor Farm.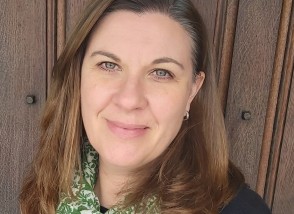 Sarah Gaines, Director
Sarah is a Partner at Brachers LLP specialising in commercial and agricultural land. Sarah has been a regular supporter of the Kent County Show, ploughing matches and other agricultural events in the county. She grew up in east Kent and has been living and working in Maidstone for more than 20 years. Now settled in Headcorn with her husband and two very sporty children she can regularly be found on the side lines of local club and county cricket, hockey, and rugby.  She is passionate about supporting rural business to make the most of their heritage, opportunities for innovation and succession planning.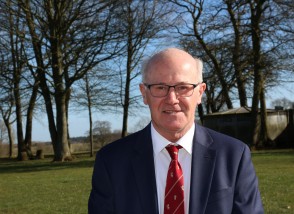 Stuart Gibbons, Director
Stuart has broad experience of working in the rural sector both in Kent and at national and international level. He obtained his degree in Education from Nottingham University and an MA in Strategic Management from the University of Greenwich. He spent 15 years in education as a teacher and advisor including running a school farm and young farmers club. He went on to work for Kent County Council in a number of strategic roles, finally as Head of Rural Regeneration. During this time he worked on a range of national and international rural projects in the USA and China. Over the last 10 years he has run his own consultancy working with rural businesses and organisations supporting economic growth and job creation. He is a long-term supporter of the Society, a Council Member and Chair of the Charitable Activities Committee. Hobbies include cycling, travel and motor racing.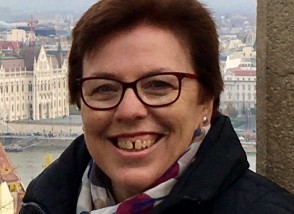 Jan Loraine, Director
Jan is a Maid of Kent, growing up in Gillingham and educated at Rainham Mark Grammar School. She has recently taken early retirement after 39 years working for Barclays. The majority of her career was spent working as a Relationship Manager within the Bank's Agricultural Department across the South East. Jan has attended the Kent Show for many years both in a professional and personal capacity and has also volunteered as a steward at the Living Land event. Her hobbies include walking, travel and theatre.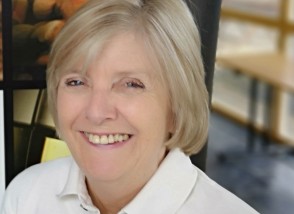 Stephanie Matthews, Director
Stephanie is a Kent lady born and bred, a young farmer and horse rider as a teenager. She began work in the insurance industry in the City of London and has a son and daughter. Her career in Kent covers sixteen years as a Legal Executive before joining Produced in Kent as Company Secretary becoming the organisation's Manager until 2019. Her strategic experience brings a broad knowledge of local food, running a membership organisation and event management skills which she hopes will add value to the KCAS. Stephanie's interests include travelling, keeping fit, gardening, the arts, cooking and rural life.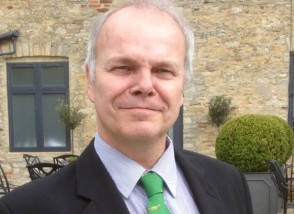 Charles Tassell, Director
Charles runs a family arable and top & soft fruit farm in Ulcombe. He did an ONDA at Hadlow College 1979 - 81, followed up by the Worshipful Company of Farmers farm management course at Wye College in 1997. Maidstone & Staplehurst NFU branch chairman for three years, followed by Kent NFU Chairman 2009 – 2011. Chairman of Why Farming Matters in Kent, which runs the display of farming at the Kent County Show, plus other events throughout the year, including school visits. Member of the Kent Wildlife Trust conservation committee. Co-founder and weekly host of AgriChatUK, the Twitter home for UK farming discussions. Previously a committee member of the Marden Fruit Show, now the National Fruit Show, and chairman of the Kent technical committee of Arable Research Centres, now NIAB TAG. KCAS Council member and Traffic steward for over 10 years and Chief Steward since 2010. Hobbies include motorcycling, Church bell ringing and Field Marshall tractors.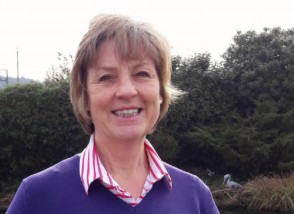 Gail Hickmott, Co-Opted Director
Gail comes from a rural background, brought up on a top & soft fruit farm where her love for the countryside was cultivated. She started her career within the agricultural sector then in the 1990's took a slight change of direction by moving to a company that owned and ran leisure parks in both rural and coastal settings. Gail currently is Company Secretary for a mixed Caravan Park on the North Kent Coast.  Her first involvement with the Kent County Show was as a competitor.  Joining the band of willing helpers originally as a sheep steward she moved across to follow her passion for horses as an equine steward. Keen to get further involved within the society and it's objectives she became a KCAS Council Member in 2015 and was co-opted on to the Board in 2016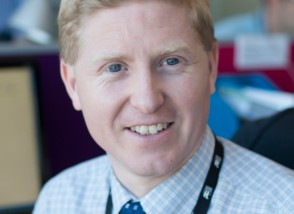 Neil Lakeland – Co-Opted Director
Neil has a broad experience within the charity and not-for-profit sectors, working for a number of years as the Head of Marketing for Hadlow College. First introduced to the Kent County Show when he was a school-boy growing up in Rainham, he used to enjoy attending regularly with his father to watch the cattle classes. His interests include coaching people through their advanced driving tests, cooking and reading.