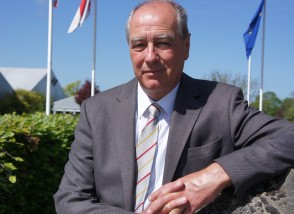 Kevin Attwood, Chairman
Attended Wye College, graduated in 1981 and went back to the family farm to grow the business. Still farms within a family partnership comprising of his parents and brother. Responsible for 4600 acres of arable land growing mainly wheat and oilseed rape. From 2006-7 was Chairman of the Swale Branch of the NFU. From 2008-2009 was NFU Kent County Chairman and in 2010 became Kent County NFU delegate and was NFU SE Region Board Chairman from 2010 to 2014. Has been a KCAS board director since March 2010 and was elected Chairman at the Society's AGM on the 1st February 2013.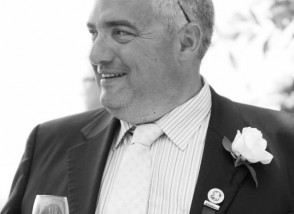 James Peter Forknall, Vice Chairman
James is married to Michelle and has three children.  His family have farmed in Chart Sutton since 1953 and James set up his own contracting business at the age of 18.  He now farms about 1400 acres of combinable crops and Forage Maize for his fathers dairy herd, as well as contracting farming for others and runs the ever growing Contracting Business.  He was educated at Sutton Valence School. James was Maidstone NFU branch Chairman for 2 years and is Chairman of the very successful Weald Of Kent Ploughing Match for a second time after being President in 2016.  He is also a Director for RAMSAK and sits on the Hadlow College Agriculture Faculty Industry Board.  James was appointed onto the Kent County Agricultural Society Board as a Director in 2013. Outside of farming, James is a rugby coach at Cranbrook Rugby Club and loves to ski and take "warm, sunny" holidays with his family.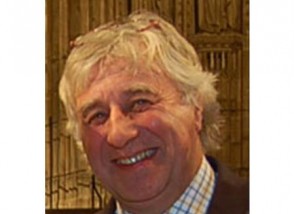 Hugh Summerfield, Finance Director
Though from a farming family I turned to the City to train as a Chartered Accountant after gaining a degree in Monetary Economics. My period during Articles and subsequent years at Ernst & Young concentrated on the subject of auditing   international and national companies, often publicly listed provided a perfect platform to qualify as an auditor and the associated taxation experience together with exposure to Internal Control Systems, could not have been bettered or more appropriate to undertake a career in the profession. The years in the City were followed by a partnership in the provincial professional practice of Finn- Kelcey & Chapman Which merged with Wilkins Kennedy in 2008. Now acting as a Consultant to my own client portfolio and as a representative to other local Chartered Accountant practices in the County.  I attend professional educational update courses to keep my accreditation with The Institute of Chartered Accountants in England & Wales, with   the subjects covering auditing, accountancy and taxation and number 10/11 sessions annually. I hold a number of Trusteeships including The Canterbury Festival, The National Fruit Show in addition to those on behalf of individuals and families. My hobbies include countryside pursuits and being a keen member of The National Trust.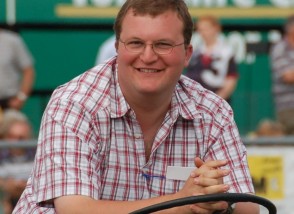 Tim Cathcart MRICS, Director
Born and educated in Kent, Tim obtained his degree in Land Management at Reading University and subsequently qualified as a Chartered Surveyor in 2001 whilst working for Cluttons in Tunbridge Wells and Maidstone. In 2003 Tim joined the Chatham Historic Dockyard Trust where he spent four very enjoyable years managing the commercial and residential portfolio and supporting the growth of the tourist operation. Tim joined Smiths Gore in 2009 and now acts for a range of clients including the Diocese of Rochester, East Malling Trust, the Tregothnan Estate Kent and The Chatham Historic Dockyard Trust. Away from work Tim has a keen interest in the Kent land based sector, tourism and heritage. He is an enthusiastic supporter of the Kent County Agricultural Society having attended the annual Kent County Show for over 25 years as both an exhibitor and visitor, is a Trustee of the Heart of Kent Hospice and a member of the Rochester Cathedral Business Guild Steering Group.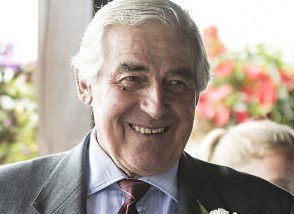 John Coultrip, Director
John is a Nuffield Scholar having studied production of beef and sheep in Australia, New Zealand and the USA. He is very well known in Kent for the finest Aberdeen Angus herd and commercial sheep as well as farming mixed arable land. He was on the Board of Directors for the Angus Society for 9 years and President in 2009, often giving advice on Aberdeen cattle through lectures both in the UK and abroad. John has also been Chairman of Kent Woolgrowers for 3 years and a Board Member for over 20 years. He is a Director of the Romney Sheep Breeders and President and Executive Director of the Royal Smithfield Club. John has judged at the Royal Highland Show, Royal Show and the All Irish Championship as well as Shows across the World. Following a long history of involvement with the Kent County Agricultural Society, John became a Director in 2011.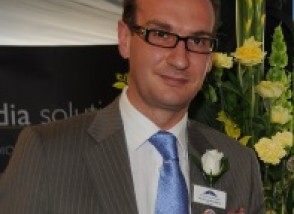 Mark Lumsdon-Taylor, Director
Mark is the Deputy Principal & Chief Executive Officer at the Hadlow Group (15 years) including the specialist land based Hadlow College. Mark has been a Board Director of Kent County Agricultural Society for 8 years. Mark worked in corporate finance in London before moving to Hadlow College in 2003 to instigate its first turnaround. Awarded UK Finance Director of the Year 2007 followed by Financial sustainability awards in 2012, the 2014 UK public sector finance director title from financial director UK and most recently the Institute of fiscal turnaround UK Award in November 2016. Mark is passionate about agriculture and has championed the expansion of Hadlow College farms as well as many initiatives including Rural development projects such as Romney Tweed and Rural PLC. He is a member of the Kent Rural Board, a former trustee of Ellenor (a hospice trust for terminally ill children), A Kent Ambassador and a member of the South East CBI Council. Mark enjoys the restoration of classic cars and likes to spend his free time at his home on the coast. Special responsibility: Fund-raising, commercial development and membership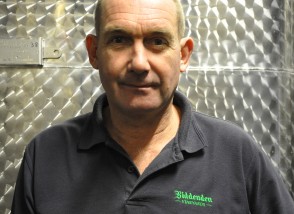 Julian Barnes, Director
Julian started his working life on a small apple farm in Biddenden, the early days of farm diversification saw a Vineyard planted which is now the oldest established vineyard in Kent and continuously run in the UK, in the late 70's further product development led to the introduction of Cider and Apple juice marketed under the Biddenden Brand. Julian now runs Biddenden alongside his wife Sally and third generation sons Tom and Will, they are passed winners of the English wine of the Year competition and Camera Cider of year.  He is a former Chairman of English Wine Producers, sits on the board of Produced in Kent, Chairman of Ashford and Tenterden tourism association, and voted Kent food and drink Hero 2016 by Kent Life. Julian has a keen interest in the show ground having exhibited continually for 39 years, he believes it to be an important shop window for the county, connecting agriculture and the countryside with those that live around it.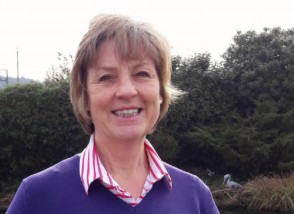 Gail Hickmott – Director
Gail comes from a rural background, brought up on a top & soft fruit farm where her love for the countryside was cultivated. She started her career within the agricultural sector then in the 1990's took a slight change of direction by moving to a company that owned and ran leisure parks in both rural and coastal settings. Gail currently is Company Secretary for a mixed Caravan Park on the North Kent Coast.  Her first involvement with the Kent County Show was as a competitor.  Joining the band of willing helpers originally as a sheep steward she moved across to follow her passion for horses as an equine steward. Keen to get further involved within the society and it's objectives she became a KCAS Council Member in 2015 and was co-opted on to the Board in 2016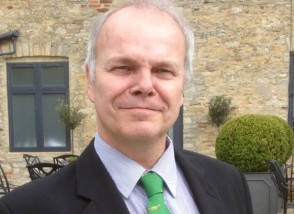 Charles Tassell, Director
Charles runs a family arable and top & soft fruit farm in Ulcombe. He did an ONDA at Hadlow College 1979 - 81, followed up by the Worshipful Company of Farmers farm management course at Wye College in 1997. Maidstone & Staplehurst NFU branch chairman for three years, followed by Kent NFU Chairman 2009 – 2011. Chairman of Why Farming Matters in Kent, which runs the display of farming at the Kent County Show, plus other events throughout the year, including school visits. Member of the Kent Wildlife Trust conservation committee. Co-founder and weekly host of AgriChatUK, the Twitter home for UK farming discussions. Previously a committee member of the Marden Fruit Show, now the National Fruit Show, and chairman of the Kent technical committee of Arable Research Centres, now NIAB TAG. KCAS Council member and Traffic steward for over 10 years and Chief Steward since 2010. Hobbies include motorcycling, Church bell ringing and Field Marshall tractors.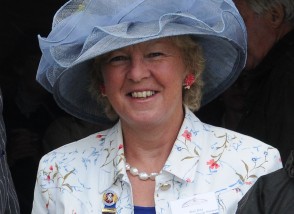 Roz Day, Co-opted Director
Roz has run the Kent County Show Flower Tent since 1993 and chaired the Education Committee from 2005-2013. Her family has a long tradition in helping the Kent County Agricultural Society having been involved with the Society  for over eighty years. Roz is married to William Day and together with their eldest son Alan, they run the mixed 1,000 acre family farm of Alfred Day & Son. Roz and William's younger son Patrick is also involved in the rural industry, working as a vet. Roz is a Trustee of the Bentlif Art Collection in Maidstone Museum.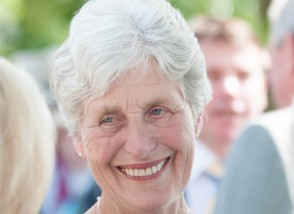 Mary Anthony, Co-opted Director
Mary is married to retired naval officer and has four grandchildren.  She has been involved in sheep farming for the last 27 years breeding pedigree texels.  Mary was a magistrate for over 30 years involved in criminal and family proceedings.  She has been involved with the Kent County Agricultural Society since 1986, initially stewarding with horses but now as a Co-opted Director and more recently as immediate past Vice Chair of the Society.  Mary has in depth catering knowledge and experience and has completed many people orientated jobs over the years.  Mary has worked extensively with a number of Charities. Special responsibilities: Personnel and Catering.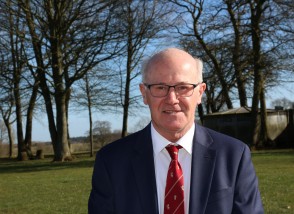 Stuart Gibbons – Co-opted Director
Stuart has broad experience of working in the rural sector both in Kent and at national and international level. He obtained his degree in Education from Nottingham University and an MA in Strategic Management from the University of Greenwich. He spent 15 years in education as a teacher and advisor including running a school farm and young farmers club. He went on to work for Kent County Council in a number of strategic roles, finally as Head of Rural Regeneration. During this time he worked on a range of national and international rural projects in the USA and China. Over the last 10 years he has run his own consultancy working with rural businesses and organisations supporting economic growth and job creation. He is a long-term supporter of the Society, a Council Member and Chair of the Charitable Activities Committee. Hobbies include cycling, travel and motor racing.