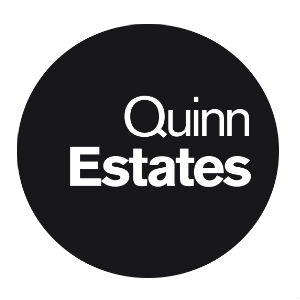 About the sponsor
Quinn Estates is the South East's foremost mixed-use developer with an exceptionally strong track record in obtaining planning consent on strategic and brownfield sites.
In every scheme, we aim to do something positive in the communities in which we develop and, for this reason, we are developing a reputation amongst landowners, parish councils, local councils and county councils for honesty, integrity and delivering what we say we will. As a result, we create huge social, environmental, sporting and economic benefits through actively engaging with local communities at an early stage.
We have built in excess of 2m sq.ft of commercial space in which 5,000 people now work, which is more space than any other commercial developer in Kent. As a mixed-use specialist, we are able to deliver exceptional schemes that actively contribute to the community's fabric.
In the past three years, we have committed to over £50m of community projects including a new state of the art facility for the Pilgrim's Hospice, an apprenticeship centre for Canterbury College and delivering a new sporting super hub for the people of Herne Bay.
Our reputation for delivery has led us to become joint venture partners with several councils in Kent and we are currently building eight schemes including the recent completion of Connect 38 (the largest office scheme to be built in Kent in the last 10 years).
In Swale, where several other developers have failed, we have struck the ground on the redevelopment of Sittingbourne town centre. Spirit of Sittingbourne is a £58m town centre development that has resulted in an incredibly successful regeneration scheme – a game changer for Sittingbourne.
We own or control land upon which we are actively involved in planning on 26,000 residential plots and four million sq ft of commercial space spread across 48 sites in the South East of England.
Address:
Quinn Estates Ltd
Highland Court Farm
Bridge
Canterbury
Kent
CT4 5HW
Website: www.quinn-estates.com
Telephone: 01227 831 212
Quinn Estates sponsor
Members area
President's Luncheon
Equine and Livestock Passes