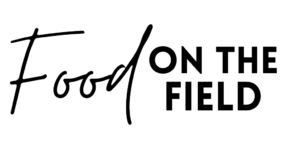 Food on the Field Cancellation
After weeks of hard work and excitement to bring you Food on the Field, it is with great sadness that we have had to cancel the event.
We wanted to create a festival that celebrated the best of Kentish food in the beautiful Kent countryside to help bring some positive news in these difficult times. However, the situation caused by COVID-19 has brought up some unpredictable challenges that meant we could not hold Food on the Field the way we wanted to.
We would like to thank everyone who has booked tickets and signed up to trade and cater at Food on the Field. We were so looking forward to welcoming you to the festival and enjoying some delicious local food together. In normal times, we are sure we could have made Food on the Field a great event for all.
We know some of you will have started to make preparations and plans for the day, and we are sorry for not being able to continue. We will be offering everyone a full refund of their tickets and pitch fees. We will be contacting stands, caterers and those who have purchased tickets to arrange their refund.
We hope to be able to welcome you back to the Kent Showground in the near future.
About Food on the Field
A new food festival from the Kent County Agricultural Society; Food on the Field brings the best of Kent eateries to the Kent countryside.
Find top local restaurants, bistros, and producers at Food on the Field and sample their signature dishes and drinks. The festival is a celebration of kentish produce and the local businesses who turn it into delicious food and drink. Take your pick from the selection of taster dishes and find your new favourite dinner spot.
Once you've had your fill on food from our top restaurants, head over to the Food on the Field Farmers' Market. Have a browse and take a taste of Kent home with you.
With so much on offer from the Garden of England, there will be something for all tastes and fancies at the county's newest food festival.
Follow us on social media for the latest news and updates on Food on the Field:
@kentcountyshow
Press
For press enquiries, please contact Becky Parrock on foodonthefield@kentshowground.co.uk